News & Events
---
News Archive
---
17 January 2013
Black holes growing faster than expected
Astronomers Prof. Alister Graham and Dr. Nic Scott from Swinburne University of Technology have discovered how supermassive black holes grow - and it's not what was expected.
For years, scientists had believed that supermassive black holes, located at the centres of galaxies, increased their mass in step with the growth of their host galaxy. However, new observations have revealed a dramatically different behaviour.
"Black holes have been growing much faster than we thought," Professor Alister Graham from Swinburne's Centre for Astrophysics and Supercomputing said.
For the full media release, and accompanying video, please follow this link.
---
16 January 2012
CAS researcher A/prof Chris Blake wins Pawsey Medal
Swinburne University of Technology's Centre for Astrophysics and Supercomputing, Associate Professor Christopher Blake, has been awarded the prestigious 2013 Pawsey Medal by the Australian Academy of Science.
The Pawsey Medal is awarded annually and recognises outstanding research in physics by scientists under the age of 40 years. The award is named after Australian scientist, radiophysicist and radio astronomer, Dr Joseph Pawsey.
Dr Blake received the award for his research into the physical nature of anti-gravity material known as 'dark energy' and the expansion of the universe.
His contribution to the dark energy field over the last ten years has been to lead Australian-based research that exploits a different probe of dark energy that is independently sensitive to cosmic gravity, expansion and homogeneity.
The full Swinburne press release can be found here:
Researcher wins Pawsey Medal
---
20 December 2012
Video: Finding Diamonds in Astrophysical Haystacks
In this video Professor Matthew Bailes discusses the capabilities of Swinburne University's 'Green Machine', its newest Supercomputer. Through the power of the Green Machine, Swinburne Astronomers have made exciting discoveries, like the diamond planet.
---
6 December 2012
News: SAO & Warrick Couch win 2012 VC Awards
The 2012 Vice-Chancellor's Awards were recently announced, and CAS had 2 winners: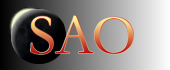 Swinburne Astronomy Online: Vice-Chancellor's Teaching Award (Higher-Education)
The Swinburne Astronomy Online Team,Centre for Astrophysics and Supercomputing, Faculty of Information and Communication Technologies (Associate Professor Sarah Maddison-team leader, Dr Glen Mackie, Dr Chris Fluke, Professor Matthew Bailes, Dr Virginia Kilborn, Mr Andrew Jameson, Ms Anne Davis, Mr Artem Bourov) in recognition of the Team's highly successful astronomy online program, which uses multi-pronged practices to influence, motivate and inspire students through the:
creation of opportunities for people throughout the world to engage in postgraduate level study in astronomy
design, development and utilisation of outstanding delivery strategies and materials for online education in astronomy
provision of ongoing support for a highly-engaged international network of astronomy students and alumni, thus fostering a sense of global community.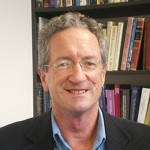 Prof. Warrick Couch: Vice-Chancellor's Research Award
in recognition of his numerous research achievements and awards, and in particular for:
planning and leading a highly successful collaborative research program in extragalactic astronomy and cosmology
winning substantial national competitive research grant income
authoring a series of high-impact research publications
raising Swinburne's reputation for research excellence and standing in international university rankings.
The full list of winners is available from the Strategic Planning & Quality Site
---
1 November 2012
News: Distant super-luminous supernovae found
Two 'super-luminous' supernovae - stellar explosions 10 to 100 times brighter than other supernova types - have been detected in the distant Universe. The discovery, led by Swinburne University of Technology astrophysicist Dr Jeffrey Cooke, and reported online in Nature this week, sets a record for the most distant supernova yet detected.
The full media release is available from the Swinburne Media Centre
---
19 September 2012
News: SAO wins prestigious Citation Award
The Centre's Swinburne Astronomy Online program has won a 2012 Citation for Outstanding Contributions to Student Learning for inspiring a fascination in the universe through sustained excellence in delivering fully online postgraduate degree courses in astronomy
The full media release is available from the Swinburne Media Centre
---
29 August 2012
News: Swinburne part of Eureka Prize win
Associate Professor Michael Murphy from the Centre of Astrophysics and Supercomputing and a team of researchers from the School of Physics at the University of New South Wales (UNSW) have been awarded the prestigious 2012 University of New South Wales Eureka Prize for Scientific Research.
The full media release is available from the Swinburne Media Centre
---
20 August 2012
News: Adrian Malec takes 3rd place in Student Photography & Image competition
The Research Student Photography and Image Competition ran from 6 - 20 August this year as part of National Science Week. CAS graduate student, Adrian Malec, won 3rd prize in the competition which had 40 entries of a very high standard. Adrian's photo was "The Summit of Mauna Kea" shown below.
More information and the other winning entries can be found on the Swinburne Research Competition Page
---
05 July 2012
News: 2 Postdocs in Pulsars & Fast Transients
2 positions as CAASTRO Post-Doctoral Fellows in Pulsars and Fast Transients are open, with applications closing on 31 July 2012. More information is available on the Jobs Page
---
30 May 2012
News: Karl Glazebrook earns prestigious citation
Professor Karl Glazebrook has been named one of the 12 most influential Australian researchers at the 2012 Thomson Reuters Australia Citation and Innovation Awards.
At an event held today at the National Press Club in Canberra, a total of 19 Australian-affiliated recipients, including seven innovative organisations, received commerative Thomson Reuters awards. The awards recognise Ausralia's continuing influence on international scientific research and innovation and range across the scienes to social sciences and humanities.
The full media release is avaliable from the
Swinburne Media Centre
.
---
20 Mar 2012
News: Astronomers discover 'emerald-cut' galaxy
An international team of astronomers has discovered a rare square galaxy with a striking resemblance to an emerald-cut diamond.
The astronomers - from Australia, Germany, Switzerland and Finland - discovered the rectangular shaped galaxy within a group of 250 galaxies some 70 million light years away.
The full media release is avaliable from the Swinburne Media Centre.
---
7 Mar 2012
News: Distant galaxy cluster found in plain view
A team of astronomers has discovered the most distant example of a galaxy cluster lying in the middle of one of the most well-studied regions in the sky.

Galaxy clusters are the 'urban centres' of the universe and may contain thousands of galaxies. This cluster is located 10.5 billion light-years away from our own Milky Way galaxy and is made up of a dense concentration of 30 galaxies that is the seed for a much bigger 'city'.

The full media release is avaliable from the Swinburne Media Centre.
---
26 Aug 2011
News: A planet made of diamond
A once-massive star that's been transformed into a small planet made of diamond: that's what astronomers think they've found in our Milky Way.

The discovery, reported today in Science, was made by an international research team led by Professor Matthew Bailes, Pro Vice-Chancellor (Research) at Swinburne University of Technology in Melbourne and the 'Dynamic Universe' theme leader in a new wide-field astronomy initiative, the ARC Centre of Excellence for All-sky Astrophysics (CAASTRO).

The researchers, from Australia, Germany, Italy, the UK and the USA, first detected an unusual star called a pulsar using the CSIRO Parkes radio telescope and followed up their discovery with the Lovell radio telescope in the UK and one of the Keck telescopes in Hawaii.

The full media release is avaliable from the Swinburne Media Centre.
---
27 May 2011
News: Milky Way in mid-life crisis
The Milky Way is suffering from a mid-life crisis with most of its star formation behind it, new research from Swinburne University of Technology has shown.
Galaxies typically fall into one of two categories - energetic blue galaxies that form new stars at an impressive rate, or lethargic red galaxies which are slowly dying.
In a paper accepted for publication in the Astrophysical Journal, Mr. Simon Mutch, Dr. Darren Croton and Dr. Gregory Poole, have shown that our own Milky Way galaxy is neither of these. Rather it is a rare 'green valley' galaxy that is half way between a youthful blue galaxy and a geriatric one.
This is the first time that astronomers have compared both the colour and the star formation rate of the Milky Way to that of other galaxies in the Universe.
For the full Swinburne press release, please click here.
The journal article can be downloded here: http://arxiv.org/abs/1105.2564v1
Coverage of this article in New Scientist can be found here: New scientist: Milky Way faces midlife crisis.
---
19 May 2011
News: Dark Energy is Real
A survey of more than 200,000 galaxies led by Australian astronomers has shown that 'dark energy' is real and not a mistake in Einstein's theory of gravity.
The finding is conveyed in two papers led by Dr Chris Blake from Swinburne University's Centre for Astrophysics and Supercomputing, which will be published in the Monthly Notices of the Royal Astronomical Society.
For the Swinburne press release, please follow this link.
Related press coverage: